Since 1982, Sierra West Construction has been Marin County's chimney and fireplace specialists. That means we bring over 30 years of experience to every job. At Sierra West, professional workmanship and extraordinary quality are our first priority.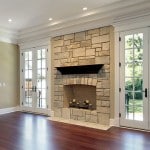 If you have a fireplace in your home or building already there is no need to convince you of it's usefulness.  From heating your home naturally (in the case of a wood burning) to setting the ambience or tone in your restuarant or dining hall.  A beautiful fireplace makes for a more luxurious and … More on Fireplace Construction...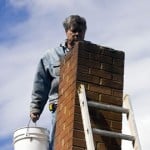 In order for your chimney to work properly it must be maintained, and if needed... It must be repaired too.  Chimneys made with brick and masonry are exposed to a cycle of heating and cooling hundreds of times per year.  This cycle slowly takes it's toll on the mortar holding your chimney together … More on Chimney Repairs...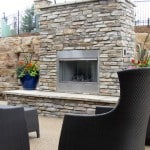 From a rustic grand fireplace accented with a river rock hearth and surround, to a beautiful new flagstone patio and outdoor cooking area.  Masonry and custom stonework is a sure-fire way to really accentuate your landscaping or both the interior and exterior of your home t00. Masonry and … More on Masonry and Stonework...
Do You Have Any Questions About Your Fireplace or Chimney?