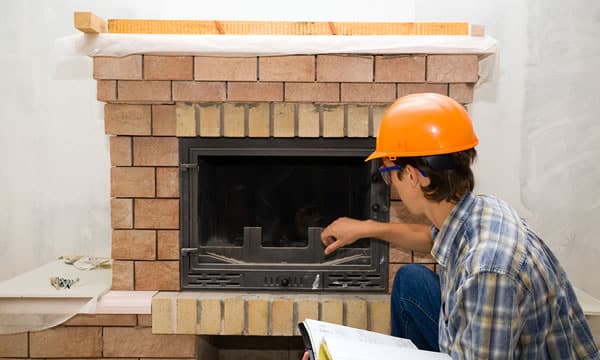 Is your fireplace causing you trouble?  Are you unsure if it's still safe to use? Are you building a new home and need to know how best to plan out your new fireplace?   There are many questions home and building owners have about the fireplaces in their buildings.
Sierra West Construction is a full service fireplace and chimney construction and restoration contractor based out of Marin County, California.  We specialize in helping home and business owners evaluate the performance of their fireplaces and chimneys, solve troublesome issues such as poor venting, or smoke/soot build up and consult for new construction projects.
Fireplace Evaluations and Consultations in Marin County
Fireplace Damage Assessments
Chimney Fire Damage Reports
Fireplace Design Consulting
Fireplace and Chimney Troubleshooting
Fireplace Venting
Fireplace Safety and Code Violation Repairs
Fireplace Evaluations For Real Estate Transactions
The fireplace and chimney system, simple as it might seem can be very costly to repair if there is any damage.  As a home buyer, if the home you are looking at has a masonry fireplace and chimney or a stone fireplace and chimney it would be a good idea to have a professional inspect everything for you.  As a home seller, it's more attractive to buyers when you can provide them with a clean bill of health and safety for the use of the fireplace and chimney.
Sierra West Construction can provide fireplace evaluation and inspection services for real estate transactions in Marin County.  We will be able to spot a damaged or deteriorated chimney liner, cracks in the mortar and other issues with the fireplace or chimney that could lead to expensive repairs in the future.