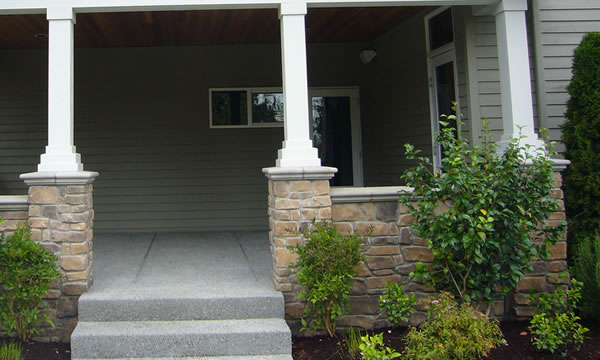 Do you have an upcoming project that includes some custom masonry work to be completed?  Brick, block and stone are staple building materials for west coast homes and landscaping offering a natural accent to any construction project.
From brick or stone siding on your home to a new slate pool deck, to a beautiful new retaining wall on your property there are many possibilities when working with brick,  block and stone.
Sierra West Construction is a full service masonry contractor based out of Marin County, California.  We specialize in designing, planning and building custom structures and landscaping features out of brick, block, stone, slate, concrete and other natural rock or stone building materials.
With over 30 years experience working with custom masonry and stone projects we'll be able to help you come up with a beautifully designed piece for your home, property or even your local business.
Brick, Block and Stone Contractor in Marin County
Custom Retaining Walls (Big and Small)
Brick, Stone or Slate Patios
Brick Driveways and Pathways
Rock Landscaping Features
Landscape Blocks
Landscaping With Brick, Stone and Landscaping Blocks
Brick is a great material for making meandering pathways through your gardens or even for construction your entire patio or pool deck if you like the look of the interlocking bricks.  Stone can be used to add decoration to the exterior of your building in the form of pillars, or even siding.  Landscape blocks are great for separating areas of your property and adding definition to your landscape.
When you work with Sierra West Construction for your Brick, Stone and Landscaping block projects you're partnering with more than 30 years of experience working with custom stone.  We'll be able to help you plan and design beautiful brick and stone features on your property or for your business.