Chimney Caps and Spark Arrestors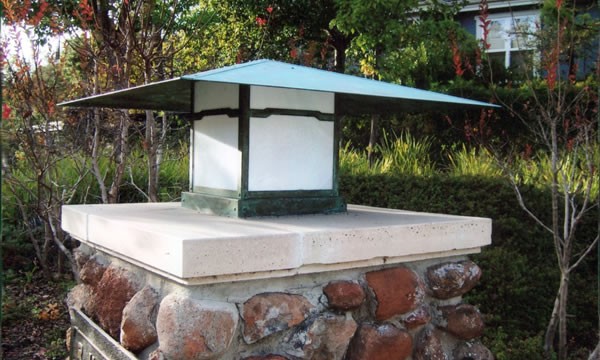 Chimney caps and spark arrestors are essential for the safe and proper operation of your fireplace and chimney.  Without them, or if they are in an ill state of repair your chimney could become dangerous and a fire hazard.
What Does a Chimney Cap Do?
A chimney cap (when properly fitted) is designed to keep the wind, rain and snow out of your chimney.  More importantly the chimney cap also prevents any wild animals such as birds, raccoons, cats, and other small creatures from entering your chimney.  A nice looking chimney cap (and there are many styles) will help to finish off your chimney and make it look more prestigious.
What Does a Spark Arrestor Do?
Spark arrestor screens work with the chimney cap to prevent large embers, and sparks from leaving your chimney and ending up on yours or your neighbors roof.
Sierra West Construction is a full service chimney and fireplace specialist based out of San Rafael and serving the entire North Bay and Marin County area.  If your chimney needs a new chimney cap installed, or a new spark arrestor installed then we can definitely help, and quickly too.  Since 1982, Sierra West Construction has been Marin County's chimney and fireplace specialists. That means we bring over 23 years of experience to every job.
Chimney Cap and Spark Arrestors
Chimney Cap Replacement
Spark Arrestor Installations
Single Flue Chimney Caps
Double Flue Chimney Caps
Weather Tight Chimney Caps
Speciality and Hard To Find Chimney Caps
At Sierra West, professional workmanship and extraordinary quality are our first priority.  When you choose us to work on your fireplace or chimney you're partnering with someone who has more than 30 years of experience in this field.  We're a large enough company to handle the biggest, most complex chimney projects but we're still small enough to provide personal service when you just need something small too.
If you need to have the Chimney Cap replaced on your home then give Sierra West Construction a call today or complete one of our online contact forms.