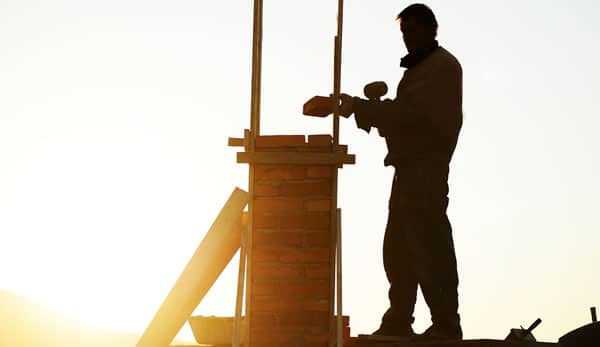 It's no secret that we live in part of the world that is prone to earthquakes.  In fact, in state of California we have earthquakes on an almost daily basis.  These small quakes, or even much larger ones can have devasting effects on the wood frame of your home and any custom masonry or stonework that has been completed in your home or around your property.
Seismic Upgrading or Seismic "retrofitting" as it's often called is the practice of reinforcing a wood-framed home and the structures within it such as your masonry fireplace or chimney.
Does Your Home Need Seismic Upgrades?
There are many local contractors quick to offer these expensive upgrades to home and building owners but are they really necessary?  This short list will give you a few clues regarding your own specific situation.
If your home is a one story home (not on a split level), built in the last 20 years, designed by a structural engineer, built on a very flat lot and follows a very basic floorplan, you may or may not need to consider seismic upgrades.  That's a lot of information to digest isn't it?
The inclusion of any custom stonework or masonry such as a brick fireplace or chimney can definitely change things.  These are items that are very prone to seismic damage and probably should be upgraded or even replaced when necessary with more earthquake friendly construction practices.
Seismic Upgrades For Brick and Custom Masonry in Marin County
Brick Fireplace Seismic Upgrades
Brick Chimney Seismic Upgrades
Masonry Work Seismic Upgrades
The best way to find out if the brickwork or custom masonry in your home or building needs seismic upgrades is to contact an expert such as Sierra West Construction and request an evaluation of your structure.