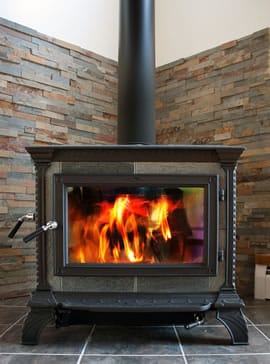 Would you like a traditional wood burning stove installed in your home or building?  If you have an ample supply of fuel (dry wood) on your own property or via other reliable means then wood sourced heat can be a great way to go.
There are also a variety of wood burning pellet stoves as well, that won't require the extra work of chopping and stacking your own firewood and these options are becoming quite popular too.
The first step in your wood stove installation is going to be determine how much heat you'd like this stove to produce and how big of an area it will be heating.
Sierra West Construction is a full service fireplace installation contractor based in Marin County.  We specialize in wood burning stove installations, retro-fits and replacements in both privates homes and also commercial structures.
Wood Stove Installations Marin County
Wood Pellet Stove Installations
Wood Burning Stove Installations
Wood Burning Stove Troubleshooting
Wood Burning Stove Code Violation Repairs
Wood Burning Stove Conversions
Safety and protection for your building is always the most important factor when installing a wood burning stove.
This is why it's always wise to work with experts who have lots of experience working with wood stoves and wood stove installations.  They will be familiar with the latest products on the market, the latest building practices and up-to-date on the latest building and safety codes in your area.
When you choose to work with Sierra West Construction you're partnering with a fireplace expert who has more than 30 years of experience installing and working on fireplaces and wood burning stoves.