Fireplace Services Sonoma County and Marin County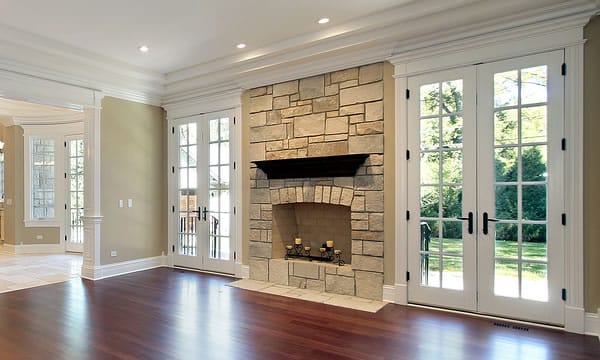 Fireplace Services In Sonoma County & Marin County
We specialize in all aspects of fireplace construction and repair.
If you have a fireplace in your home or building already there is no need to convince you of it's usefulness.  From heating your home naturally (in the case of a wood burning) to setting the ambience or tone in your restuarant or dining hall.  A beautiful fireplace makes for a more luxurious and relaxing experience for all.  Whether you're looking to build a brand new fireplace, rebuild an old fireplace, or repair a fireplace that isn't working correctly you need to make sure you're hiring a contractor with experience.
Sierra West Construction is a fireplace and chimney contractor based out of Sonoma County, California.  We specialize in building beautiful new fireplaces, rebuilding fireplaces, and even repairing fireplaces that are not working correctly or are no longer safe to use.
Fireplace construction is much more than just stacking some brick and mortar or river rock...  It's an artform, that takes several years of training to learn, and decades to master.
Stonemasons that specialize in building fireplaces and chimneys must also understand the complexities of fire, heat and smoke and how it translates to a good or bad experience for your home or building.  There are many details in fireplace design and construction that make a difference in how your fireplace looks and performs.
Fireplace Construction Sonoma County & Marin County
Speciality Brick Ovens
Fireplace Hearths and Surrounds
Outdoor Cooking Areas
Fireplace Design and Consulting
Fireplace Repairs and Services Sonoma County & Marin County
Why Choose Sierra West Construction For Your Fireplace Services?
Sierra West Construction has over 36 years experience in working with fireplaces and chimneys.  We specialize in building, replacing, servicing, and repairing all types of fireplaces including wood burning, gas, and even custom built masonry and stone fireplaces.  From transforming a single fireplace in your home to building fireplaces into every home or room of a new luxury development, Sierra West Construction can come up with a workable and safe solution for you.